Written by Hannah Statham. Originally published 13-Sep-2018
Don't listen to what anyone else tells you, height matters. And it matters more than anything else when it comes to exploring a forest 130 million years in the making, the Wet Tropics Rainforest.
Considering this rainforest's ancestry predates dinosaurs and is home to 15 of the 26 families of ancient flowering plants in the world, for a good look at this rainforest, it pays to get above the forest floor.
Experience the rainforest from a different perspective with Skyrail Rainforest Cableway, whose gondolas connect Cairns with the village of Kuranda via 7.5km of epic views.
There's no need to grow wings or take up skydiving to get a bird's-eye-view of the world's oldest tropical rainforest, join Skyrail Rainforest Cableway to experience the Wet Tropics.
1. The view is EVERYTHING
Trust us, you're not going to get a better view of Barron Gorge, Barron Falls and the wider Cairns region than what you'll find with Skyrail Rainforest Cableway.

At these lofty (or should that read leafy?) heights, you'll glide right through Barron Gorge National Park onboard a gondola,which makes short work of the incline from the forest floor to the canopy-top.
To dial up the wow factor, it's worth upgrading your experience with the Diamond View gondola, with its glass floor which guarantees an aerial view of the canopy.
For 360-degree views and the kind of rainforest immersion that could only be topped by Tarzan swinging through the jungle, upgrade your ticket to an open-air Canopy Glider.
You'll share the journey with an environmental ranger who will provide live commentary and interpretation of the rainforest you are exploring.
2. It is the most sustainable way of seeing the Rainforest
When you plan on exploring a rainforest that's universally recognised for extraordinary beauty and biodiversity, you'll only want to leave good memories behind.

Rather than carve up tracks through the rainforest floor in the name of a photo, keep your shoes mud-free and glide through the forest action without disturbing any of the rainforest or its inhabitants.
Even at the two stations which break up the gondola, you'll be walking along wooden boardwalks to prevent any rainforest erosion.
3. It's the most accessible way of seeing the rainforest
If hiking across uneven surfaces isn't your idea of a great day out, you'll be happy to know this rainforest experience comes with both a wheelchair and pram tick of approval.

What's more, Skyrail Rainforest Cableway condenses Australia's largest rainforest into the length of a feature film (2.5 hours).
Instead of exploring a miniscule section by foot, you'll cover some serious ground from Smithfield to Kuranda and back, while enjoying rainforest views the whole way.
4. You don't have to create a wet-weather plan
The rest of the world might have four seasons, but Tropical North Queensland has just two - wet (summer) and dry (winter).

If you find it raining on your Rainforest parade, don't cross this World Heritage-listed wonder off your list. Skyrail Rainforest Cableway's standard gondolas comfortably seat six rain, hail or shine and you'll find complimentary umbrellas for your use as well.
The view on a cloudy day brings all the Jurassic Park feels to the rainforest, as mist gathers in valleys and distant clouds make the greens pop amongst the grey.
5. It's the most convenient way to see the rainforest
Waive your transport time trying to find the rainforest and spend your time immersed within it instead.

Skyrail Rainforest Cableway is just a 15 minute drive from Cairns City and 50 minutes south of Port Douglas, making it the most accessible way to experience this UNESCO World Heritage-listed rainforest.
6. You can learn about the oldest tropical rainforest in the world from different angles
There's no need to bring your botanical guide to decipher this living museum; learn more about the ancient plants – many that predate dinosaurs – and animals with Skyrail Rainforest Cableway's guided tour.

You'll be relieved to have a khaki-clad friend on your side when you realise the rainforest is home to creatures from 540 million years ago.
A little interpretation doesn't go astray at the best of times, let alone in an environment David Attenborough himself called "the most extraordinary place on earth".
The plants and animals found here are so curious and well-studied, you can track them back to Gondwana as living evidence Australia was once connected to Antarctica.
At Skyrail's Red Peak you can join a ranger-led tour of the rainforest to explore ferns, climbing palms, suspended epiphytes and rainforest giants without having to play guess-and-check with Google.
7. You get a front-row seat to Barron Falls
Don't stick to the boring old rivers and lakes that you're used to - get close to a waterfall that makes the news headlines each year for its natural beauty.

Join Skyrail Rainforest Cableway for a photo opportunity via its boardwalk along with complimentary access to the CSIRO Rainforest Interpretation Centre.
In early 2019, you'll be able to lift your waterfall chasing game with a walk along a new viewing walkway that's suspended over the gorge. Did someone say photo op!
*Post sponsored by: Skyrail Rainforest Cableway
Have you done the Skyrail Experience?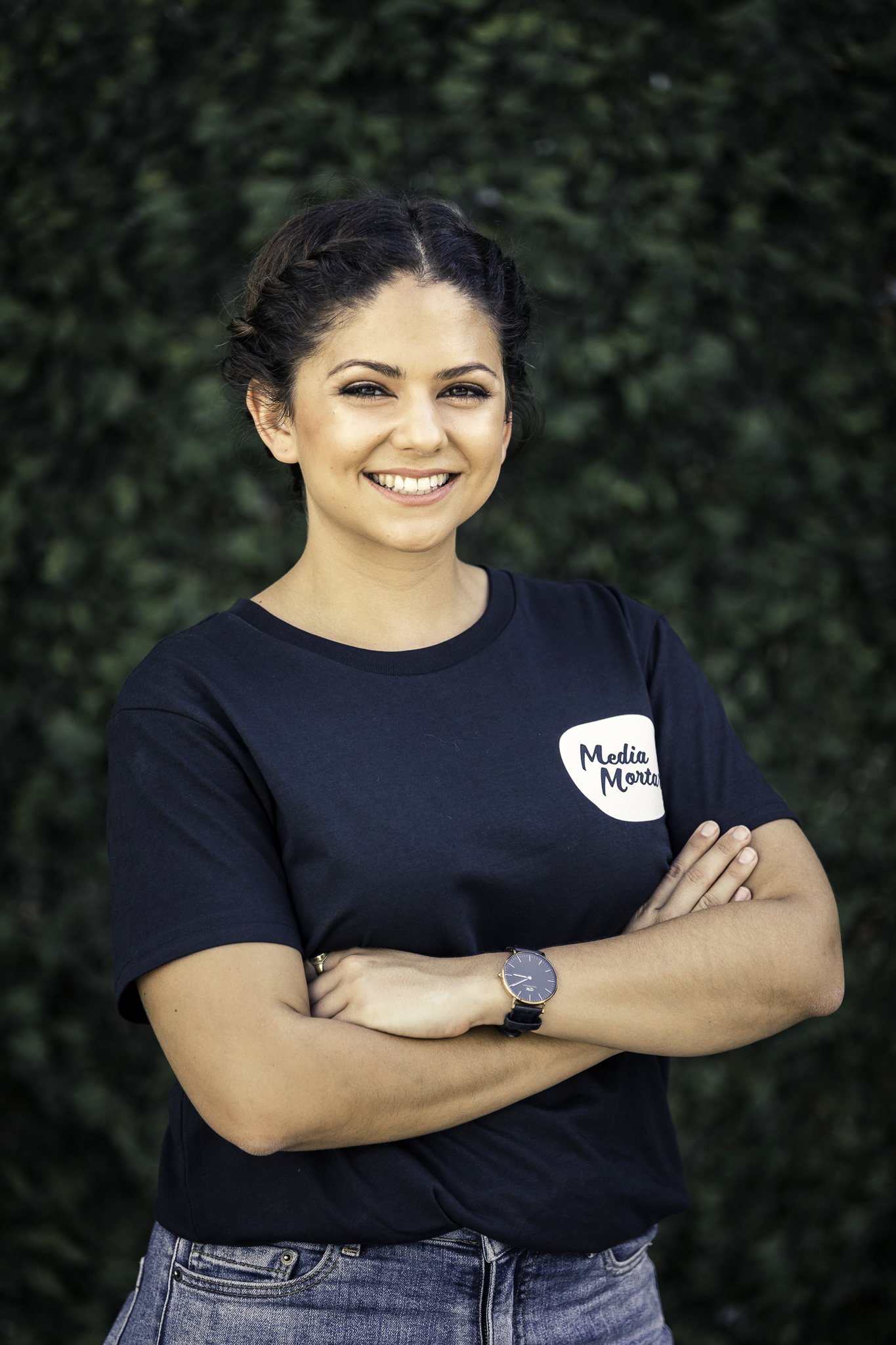 Contrary to what Hannah's Instagram feed will have you believe, this pocket rocket spends most of her week behind the desk wielding a sword. Of course, by sword she means pen, but a g...