Written by Hannah Statham. Originally published 13-Sep-2018
Port Douglas' recharging effect on holidaymakers isn't just coincidence, it's geographic. It's got a World Heritage-listed reef out front and rainforest out back, making it a natural playground for stressed-out city-mice looking for a tropical escape.
If it's been too long between breaks and you're starting to get the 'I need a holiday or I am going to explode' feeling, it's time to book a plane ticket with a luggage tag that reads CNS. Port Douglas is calling.

The destination is one thing but accommodation is everything - that's why we recommend checking in somewhere that puts comfort and convenience first and let the rest fall into place.

STEP 1: Stay central

Forget hotels that make you feel like you're an imposter and check into your home away from home on Macrossan Street, Port Douglas Apartments.

This adults-only enclave is so close to the action you can reach everything on foot, but far enough away that you won't have late-night revelers disturbing your peace.

You'll find this complex of 14 units two minutes' walk from Four Mile Beach, the sixth best beach in Australia according to TripAdvisor's Traveller's Choice Awards (2018).

Self-contained, comfortable, and complete with your own laundry, if the conversation around the dinner table turns to a seachange in your near future, it's time to book a holiday to Port Douglas.

STEP 2: Try something spontaneous

There's no need to spend days, weeks or months planning your holiday to the point it no longer feels relaxing when you can book activities, like reef trips, directly at Port Douglas Apartments as and when you feel like doing them.

Your hosts will save more time than Siri ever could, recommending the best tours and experiences with the lens of living in Port Douglas 365 days a year and having tried and tested them personally.

Of course, if your 'touring' extends to a book or Netflix (with free WIFI), a sunlounger and their pool complex, we reckon that's just as postcard-worthy.

STEP 3: Eat whatever you want to
You won't go hungry on this tropical escape with more famous restaurants contained in the postcode 4877 than the rest of North Queensland put together.

The epicenter of epicure is Macrossan Street, which is mere footsteps away from Port Douglas Apartments, so there's no need for short-straws to decide on a designated driver.

Put a kaftan over your swimmers and step out for this list of Port Douglas restaurants.
Of course, if the mood sways you towards a cheese board or a DIY seafood platter for two, you've got your own kitchen and alfresco balcony dining (with some fabulous shutters for all-day lunching) on standby – the best bit? No dress codes apply.
Feel like making friends? Wander down to the BBQ and strike up a conversation with some of the other guests.
STEP 4: Swap your regular commute for something carefree
Who needs four wheels when you have two legs? Skip the stress of a hire car or waiting for taxis and get around Port Douglas on foot.

At Port Douglas Apartments, you're a 100m walk to Four Mile Beach, which means your complimentary esky, beach chair and umbrella are definitely worth carrying to the sand.
But if spending some of your hard-earned money is more appealing than basking in the sunshine, then turn in the other direction and start your shopping journey along Macrossan Street.
At the end of the street (750m), you'll find the Port Douglas Sunday Markets (if it's Sunday) or keep strolling to the marina for a Port Douglas brew (or a few).
Then again, the onsite pool, jacuzzi and BBQ area are as good a reason as any to simply stay put. There's also a bottle shop right across the road for DIY sundowners.
STEP 5: Visit nature's skyrise rather than your office building
Swap your standard office highrise for heights of a different kind and discover the world's oldest rainforest – the Daintree Rainforest.

Some of its tallest occupants stand 44.2 metres high, which would measure up equally with the Statue of Liberty if they went back to back.
With 165 million years on its side, this is a rainforest you're going to need a couple of days to discover - at least if you want to see how it meets the criteria that gives it a UNESCO title for universal natural appeal.
Of course, if you find yourself so settled into your tropical abode at Port Douglas Apartments and don't want to leave, you wouldn't be the first couple to go to Port Douglas and skip seeing the rainforest.
*Post sponsored by Port Douglas Apartments.
Have you had a chilled out holiday at Port Douglas Apartments?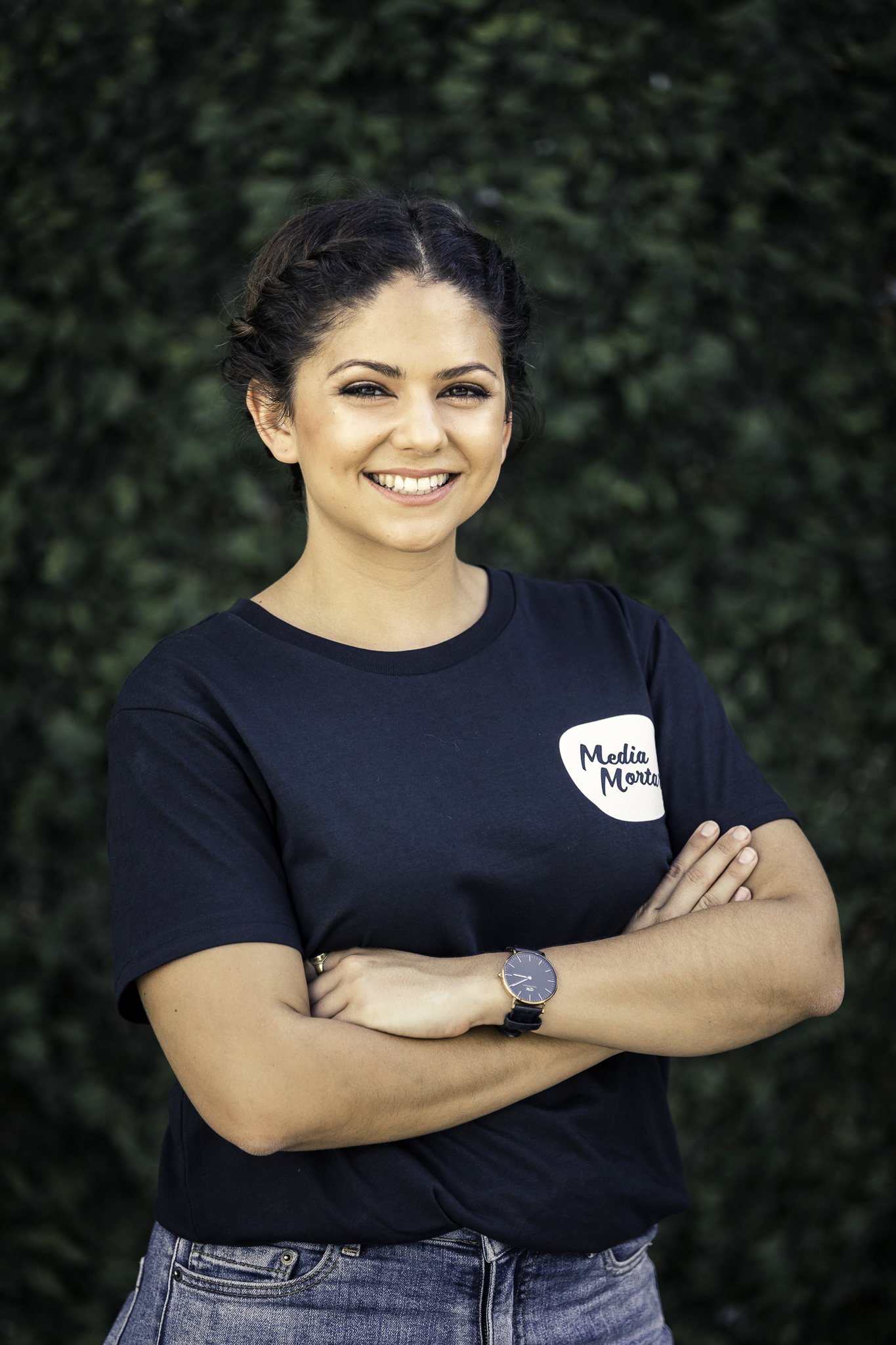 Contrary to what Hannah's Instagram feed will have you believe, this pocket rocket spends most of her week behind the desk wielding a sword. Of course, by sword she means pen, but a g...