Written by Hannah Statham. Originally published 17-Apr-2018
If you thought Carnivale was reserved for the streets of Rio or Rome - you need to get to Port Douglas between 25-27 May and stat.

Rex Smeal Park and the surrounding streets transforms from a sleepy, palm tree-lined beachside beauty to a stage set for 20,000 revellers to see why people call Port Douglas Queensland's favourite playground.
What started as an event to mark the start of the sugar cane season is now a festival best known for eating, drinking and dancing and 2018 has the line-up to prove it.
If you're looking for how to do it, we've got you covered with this handy guide.
Where to stay …
Photo by Villa San Michele
The festival is the definition of central - taking over the main streets and Rex Smeal Park in downtown Port Douglas.

Put simply, if you've got waterviews, chances are you've got front row seats to the show.

Our picks for their proximity to Rex Smeal park (read: close enough you can return home to use a real toot rather than a portaloo) are Club Tropical Resort, Villa San Michelle and the Central Hotel.

Travelling as a family? We've got you covered with this family-friendly accommodation guide.

Where the main events take place ...
Most of the magic happens inside the Spiegeltent, a fitting building considering the tent is mystical itself with wood panelled walls and snug velvet-lined booths.
Performances take place in the round - guaranteeing great viewing regardless of where you sit.

This year, the hero performance will be the family friendly Circus Wonderland. On stage you'll find the strongman, contortionist and acrobats for a performance Port Douglas won't forget.

If you're travelling without the little ones - the Wonderland Spiegeltent also has a risqué circus cabaret Rouge and comic Akmal Saleh, whose performances are certainly for an older crowd.

Like to eat ...
Photo by Port Douglas Carnivale va FB
For those who book holidays based on the rumblings of their stomach, look no further than the Longest Lunch.
Your four course lunch will be prepared by Ochre, the most highly awarded restaurant and catering company in Cairns.

The food promises to be as sumptuous as the view, you'll be sitting under the palm trees of Rex Smeal Park.

The soundtrack of cool ocean breezes is accompanied by Spiegeltent performers and live musicians.

Port Douglas Carnivale with the family ...
Sure Port Douglas is known for being a loved-up romantic destination - but Carnivale proves this is a destination for the young and young at heart.
If you've got the kidlets in tow, don't miss the Tropical Magic Street Parade, which opens the festival in the same vein as the opening ceremony for the Olympic Games. Expect live performances, choreography and dancing, oh yes, lots of dancing.

The shenanigans kick off from 5pm with the firework finale at 8.00pm, ensuring everyone gets home at a reasonable hour.

If your fam is still too young for evening events, the Family Beach Day might have your family name written all over it.

Expect a sand castle competition, face painting and market stalls on Saturday from 10am - 3pm.

Keep your eyes to the sky, GBR helicopters are in charge of the aerial displays which include skydivers taking off from the beach and being dropped back down.

To chase the best in Port Douglas seafood show ...
If you've read this blog post, you'll know we're obsessed about seafood in Port Douglas, so it's no surprise Carnivale hosts an event for our favourite food group.
Get yourself down to Hemingway's Brewery for the aptly named Seafood Extravaganza.

Down by the marina, this waterfront brewery will be dishing up what this region does best - seafood and beer, all washed down with live music and entertainment.

The setting is just as instagrammable as the food - served from the boardwalk at the marina.
We haven't even got to the best bit yet, it's all free!
Save energy for ...
Don't burn yourself out by day - the Carnivale lineup is just as engaging by night.
Saturday night will turn up the volume on the program with Daddy Cool front man Ross Wilson belting out Eagle Rock.
It promises a night of dancing - the perfect way to build up an appetite and burn off the long lunch!
Hot tips:
Pack your summer clothes - it might be May but the weather in Port Douglas won't let you believe it with average highs of 28 degrees and lows of 23 degrees.
Leave your kids with babysitters while you enjoy the Longest Lunch … it's adult only and when you see the menu which starts off with sashimi and works through to a deconstructed riberry banoffee pie - you'll see why you'll want to devour this four course degustation in peace.
Want to escape the hubbub of the event? Stay Rainforest-side and commute into the event each day. Our picks: Daintree Eco Lodge & Spa or Cow Bay Homestay B&B
Arrive into Port Douglas early? Catch the 2018 Quicksilver Port Douglas Yacht Week before the main event - which sets sail 21-26 May.
Looking for more events in Port Douglas? Mark your diary with this guide.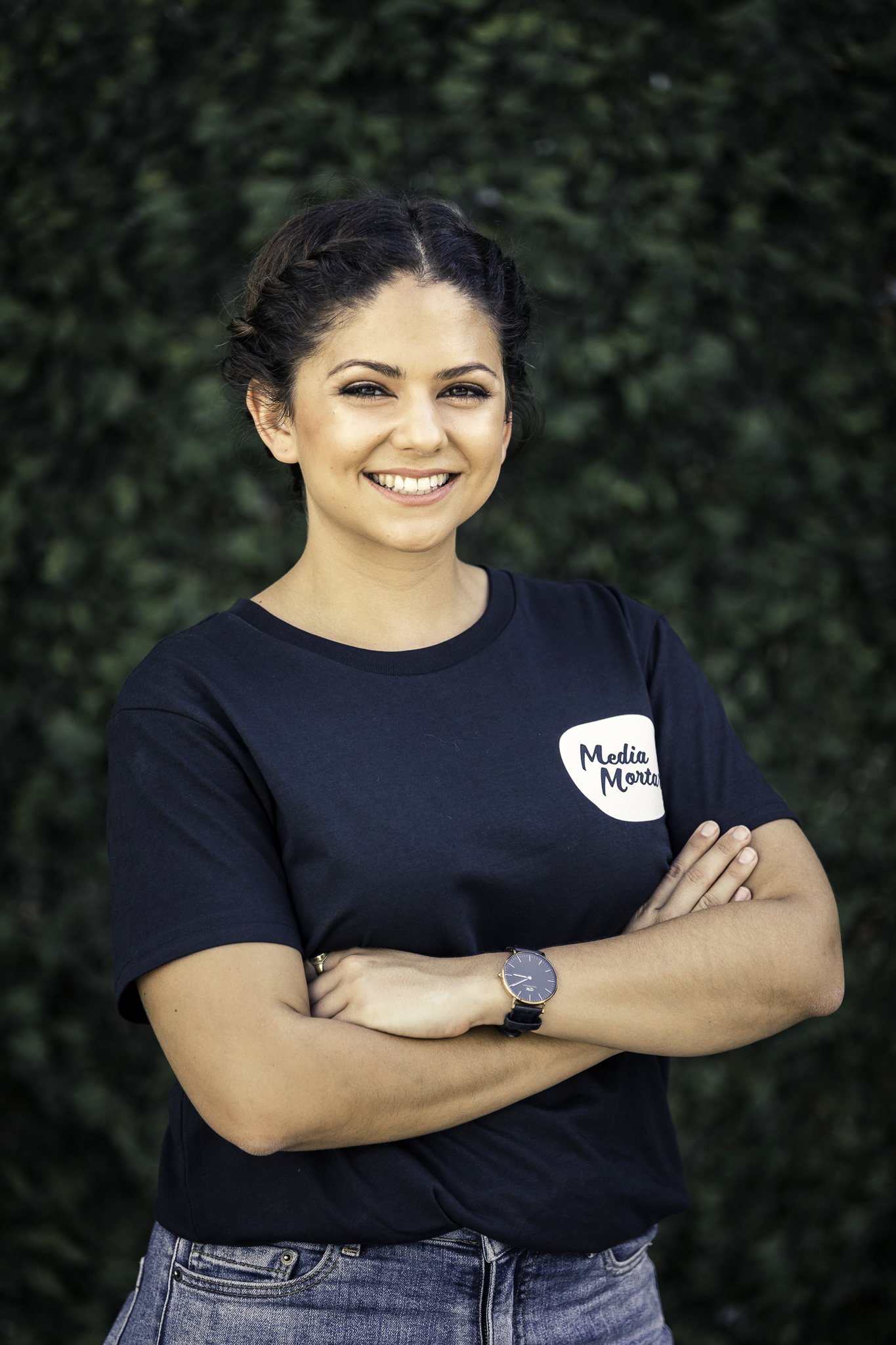 Contrary to what Hannah's Instagram feed will have you believe, this pocket rocket spends most of her week behind the desk wielding a sword. Of course, by sword she means pen, but a g...