Written by Hannah Statham. Originally published 10-Jul-2018
Port Douglas proves that your vibe attracts your tribe.
This beachside playground is just as popular for loved-up couples as it for families, who bring their brood for a dose of salty air and a tropical holiday style.
If you don't want to be the only people playing Marco Polo by the pool while childless couples sink cocktails (in peace), we've got you covered with this guide to Port Douglas best family friendly accommodation.
1. Mandalay
Andele Andele to Mandalay, Port Douglas.

This beachfront stunner sits just 50m from Four Mile Beach and mere steps away from Macrossan Street.
It's location is what brings all the families to its yard, guaranteeing all the major sites and attractions within walking distance of Mandalay's main gates.
While couples might go for the executive suites and penthouses, for a holiday with the whole family, choose from the two and three bedroom self-contained apartments which pack as much tropical interior design as you'll find inspiration out the window.
The beauty of being self-contained is that you can cook everyone's favourite dinner - without paying through the nose for the likes of spaghetti bolognese, nachos or piece of pizza.
However, if you're going for a 'it's a holiday even for mum and dad vibe' there's no shortage of restaurants to try. Seriously, we've got a list.
2. By the Sea Port Douglas
The clue is in the name for this Port Douglas family-favourite. You don't need a GPS, just drive towards the water and that's how you'll find By the Sea.

Their accommodation is priced like a choose your own adventure novel, so if you'd rather a view, more privacy or a higher storey - you'll get the price tag to match - in one of the most transparent pricing systems in the hotel-game.
Considering the need for spa baths, 24 hour reception and day-spas tend to dissipate as children creep into the holiday equation - this system seems to appeal to budget-conscious families who'd rather a ground floor room with closer access to the heated pool and free cruiser bikes.
For those looking to save on their digs - look no further than their family studio that sleeps four. By bunking in together (rather than separate rooms), you'll not only save those holiday dollars - but it's a popular way of travelling with smaller kids who may be too scared to sleep in a separate area of an unfamiliar house.
Importantly, what you save on price here, you can splurge on Macrossan Street, which along with Four Mile Beach are mere steps to visit. For more ideas on how to save and splurge in Port Douglas, check out this guide.
3. BIG4 Glengarry Holiday Park
BIG4 might be the holy grail of family accomodation in Australia and BIG4 Glengarry Holiday Park proves exactly why.

This family-friendly property manages to walk the line between being one part water park, one part hotel, one part campground and equal parts awesome.
If you've come to Port Douglas with a hire car and are not afraid to use it - this holiday park has your family's surname written all over it.
You'll need your own set of wheels this time, because the BIG4 holiday park is 7km from town. Don't rule it out as far away though - it's a short drive - and replaces downtown Port Douglas' hive of activity with a tranquil rainforest setting.
However you choose to stay - cabins, caravan or camping - everyone can enjoy the tropical gardens, lagoon style pool and giant jumping pillow that make this park so popular for those under the age of 12.
If that's all sounding too sedentary for your crew, hire bikes and ride along Mowbray River Road to the sugar cane fields where you'll find the majestic giant rain trees - a ride which proves mother nature is still more epic than any video game you can lay your hands on.
Mountain bike enthusiasts might like to up the ante with the Bump Track or Spring Creek Falls - something worth keeping up your sleeve if you have big kids in tow.
4. QT Port Douglas
For families who like their holidays served with a sense of humour, check into QT Port Douglas.

This property is cut from the same cheeky cloth as the other 9 properties around the country, although this one stands out with a distinctly tropical twist.
This one is for families who are chasing a not-so-family feeling hotel with all the amenities at their fingertips.
We say not-so-family - because onsite there's a relaxed cocktail bar (Estilo), day spa (Spa Q) and drool-worthy interactive marketplace (read: best buffet of your life) at Bazaar.
What you won't find here is ocean views though as this property is set back from the waterfront. You'll have to compromise with stunning tropical garden or pool views instead - we think you'll manage.
Not that this resort gives you a reason to leave - but if you did want to see Macrossan Street or Four Mile Beach, you'll need to jump in your car and travel three clicks to get there.
Who really needs the beach though when QT's outdoor lagoon style pool even comes complete with swim up pool-bar? We rest our case.
5. Balboa Holiday Apartments
Balboa Holiday Apartments punch harder in the family-friendly stakes than Rocky in the silver-screen version.

You'll find this tropical hideaway right on the doorstep of Four Mile Beach, a minute's walk from Macrossan Street.
Whether you're here as a young family or an older one - you can leave your car at home for this beachside holiday.
If the flagged swimming area on Four Mile Beach is too cold to dip your toes, retreat back to home-base to find a solar heated saltwater pool, which provides for perfect swimming conditions all year round.
It takes less than a minute to high tail it to Macrossan Street, which is good news for families keen to eat out at one of the best family friendly restaurants in town.
There's only 12 apartments on site which means you're not bunked in with the masses - or have to worry about disturbing too many people with your early birds
Each apartment can be configured into one, two or three bedroom setups - making it no harder than a game of tetris to find a sleeping arrangement to suit your brood.
6. Cayman Villas
Cayman has an island. Port Douglas has villas, Cayman Villas that is.

In case you missed this blog, this family friendly accommodation has all the ingredients for a great time.
You'll find it 200m from Four Mile Beach, 400m from Port Douglas Marina and 350m from Macrossan Street - meaning you can see all the attractions without your fitbit buzzing for 10,000 steps (seriously, everything is within 1km here).
Once you've seen the reef, Rex Smeal Park and shopped Macrossan Street, retreat back to your one, two or three bedroom apartment - which is packed with all the holiday house comforts.
Onsite you'll also find a heated horizon pool - perfect for those wintery Port Douglas days when the sea temperature chills to low twenties.
7. Cow Bay Homestay B&B
If you're torn between seeing reef or rainforest, why not do both?

Check into Cow Bay Homestead which straddles the area where these two megawatt World Heritage-listed areas collide.
To make the most of the natural environment, this holiday home is build in the style of a pole home, designed for the tropical climate (think: breezy).
The views are different to the other ones you'll see in this list - packing Alexandra Range and the Daintree National Park into its window frames.
The design does its best let the outside in with things like bi-fold louvers and a large feck which opens into the garden.
Ideal for couples with two or three kids - the building design balances 'me' time with 'we' time - with two guest rooms located on either end of the house, connected with a central living area (read: parents retreat to the left, kids on the right),
The second room sleeps three with a single bed and Queen, ideal for families with two children … or three if they don't mind sharing.
Have you been to Port Douglas with kids? Where did you stay?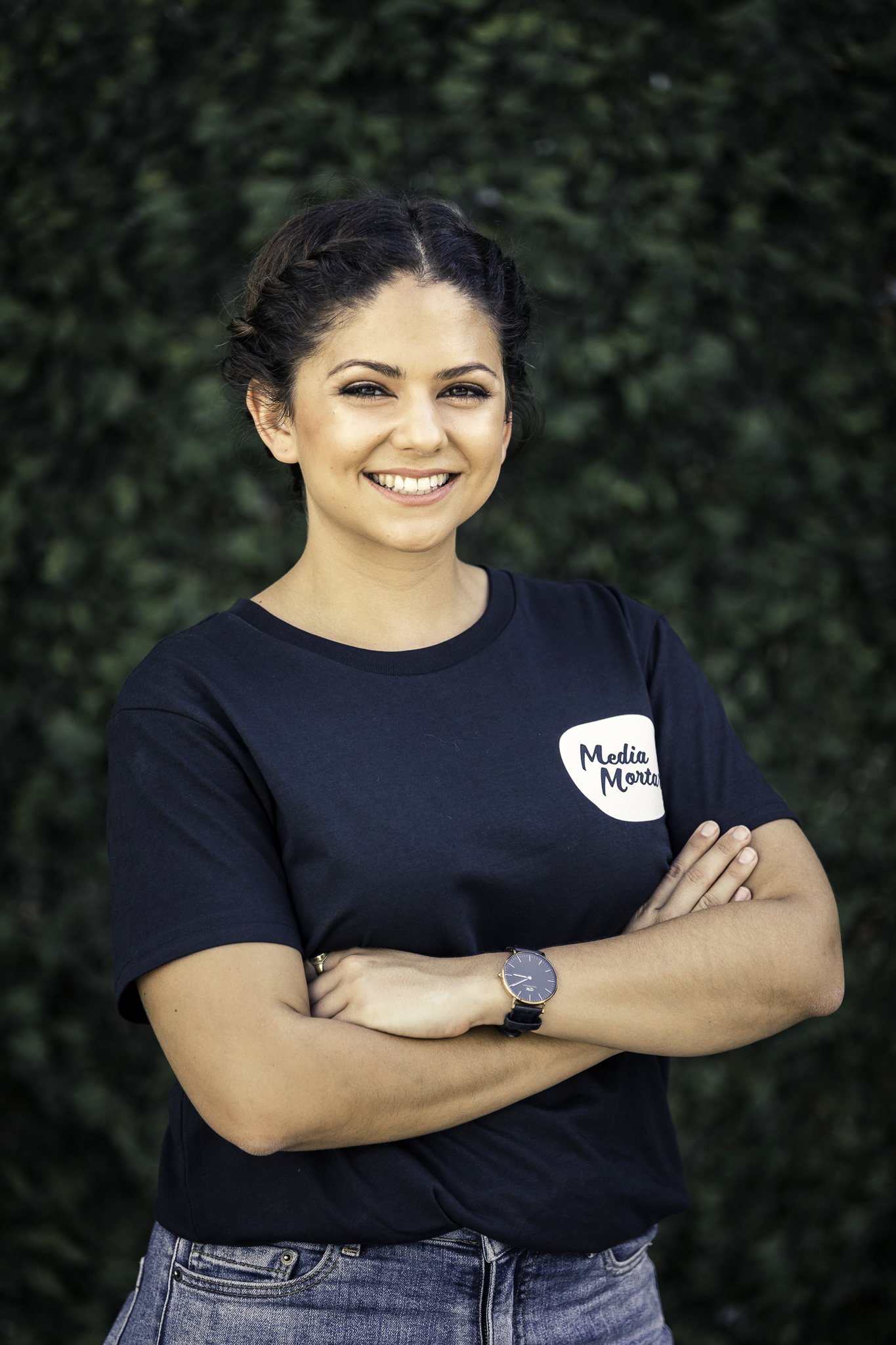 Contrary to what Hannah's Instagram feed will have you believe, this pocket rocket spends most of her week behind the desk wielding a sword. Of course, by sword she means pen, but a g...