Port Douglas: Amazing Tropical Weather
The weather in Port Douglas is comfortable and tropical all year round, with maximum temperatures usually forecast at 31º C (88 F) in the summer and 26°C (79 F) in the winter.

There are generally only two seasons in the Tropics, 'the green' and 'the dry'. The Port Douglas and Daintree green season weather begins with the first monsoonal rains, usually around November, and ends around May.

About 75-90% of the annual rainfall is recorded then, with the highest falls between Cairns and Tully around the Bellenden Ker and Bartle Frere Mountains.
During the cooler, dry season the days are balmy and the evenings pleasantly cool, so the temperatures in Port Douglas are around 17-26ºC (63-79F). You will only need to pack lightly – at 16 degrees south of the Equator, the weather in Port Douglas is like Tahiti. During the winter months, on very rare evenings, a wrap is required. Winter days in Port Douglas Daintree are filled with warm and sunny weather, which makes swimming in the Coral Sea in the middle of July great to write home about!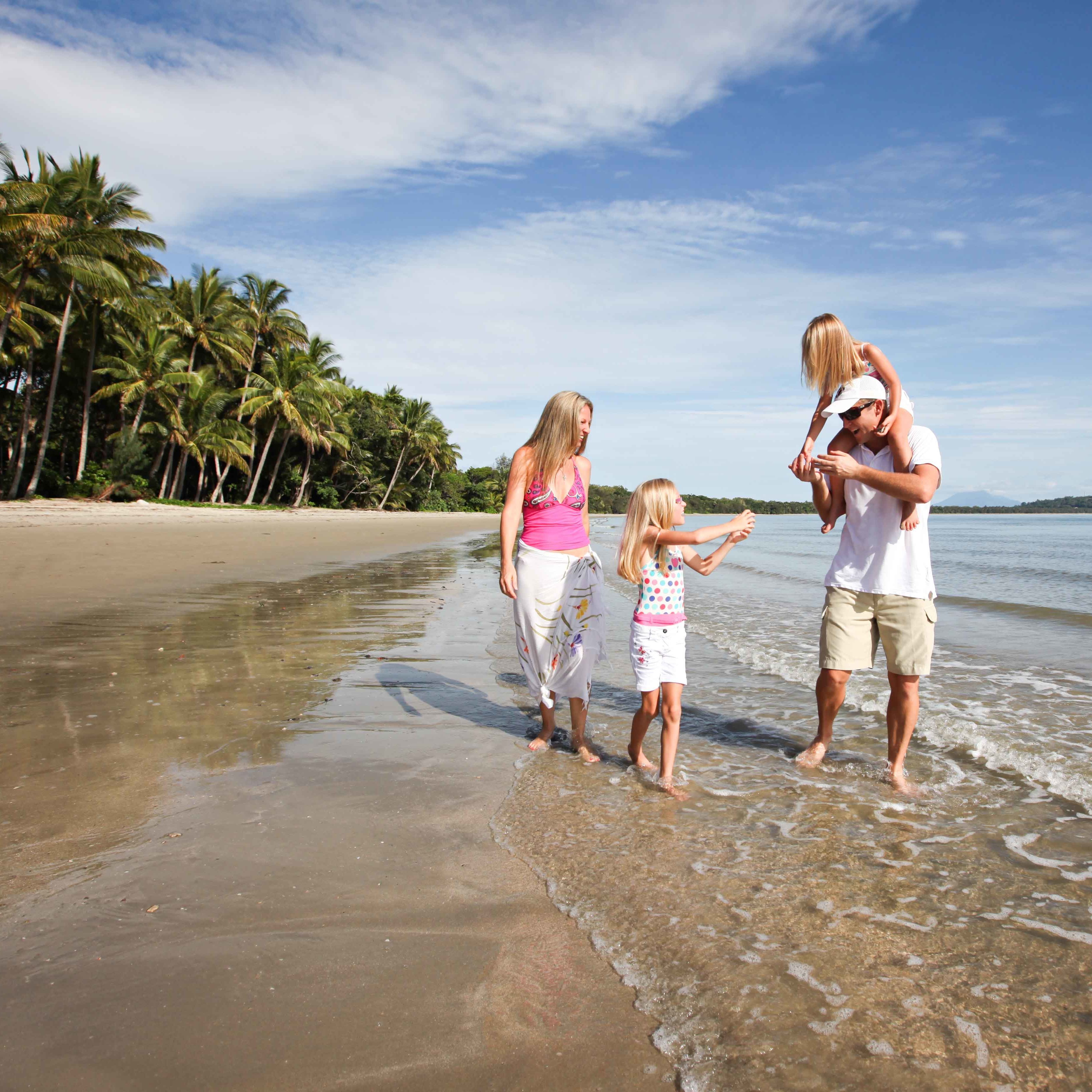 Summertime, or the green season, means warmer weather and restorative rain in Port Douglas Daintree. The rainforest revitalises itself and the streams are replenished. Sea temperatures range from 23ºC in July to 28ºC in February. The green season also means marine stingers inhabit the warm tropical waters along the north Queensland coast. Swimming only within the protected enclosure at Four Mile Beach is recommended. Stingers are usually present in the water from November to the end of May.

The warmer green season temperatures usually occur in January, with the lowest temperatures occurring in June, July and August.
The green season is often dramatic, wildly beautiful and eagerly awaited by the flora and fauna of the tropical rainforests. Without our annual rainfall, there would be no rainforest and, as many visitors discover, our 'liquid sunshine' doesn't interfere with diving, snorkelling or touring.