Written by Emily Robertson. Originally published 15-May-2018
If you've ever typed "Great Barrier Reef tours" into Google and immediately had heart palpitations from the thousands of search results that swim onto the page, you're not alone.
With so many tours to choose from, it's easy to panic and lucky-dip your decision.

But instead of losing yourself in the big blue of the interweb, we've brought you the Great Barrier Reef tours making waves in Port Douglas.

Whether you're a keen adventurer of the underwater world or prefer to observe from afar, see the Great Barrier Reef your way, with less crowds and more exclusive experiences.

Tip: Peak visitor season is June - November, so for a more secluded experience book between December and May for a summer out at sea.

If you're short on time: Reef Sprinter
Don't have much time up your sleeve but you still want to get out to the reef? Pick up the pace with Reef Sprinter.
These guys know you'd rather spend more time exploring the reef than getting to and from it, which is why their speedboat travels at 80km/h (40 knots) and gets you to Low Isles in as little as 15 minutes.
The whole experience takes just over two hours, making it the quickest Great Barrier Reef trip in Queensland. You still get an hour and a half of snorkelling over spectacular coral teeming with marine life, so you don't have to sacrifice too much of your time on the reef.
If you want to stay on the surface: Wavelength
If the thought of descending the depths freaks you out, opt for a tour that specialises in snorkelling so you can stay happily on the surface, looking down.
With a Full Day Outer Reef Snorkel Tour with Wavelength, you can view the reef from above during the 90 minute boat ride where you'll be briefed before sliding under the water.
Visiting three sites, the snorkel advisor accompanies you and the group during the first two snorkels, pointing out specific sections of the underwater oasis and getting you to confident snorkeller status before setting you free at the third site.
If you want to be like Scuba Steve: Silversonic, Calypso Snorkel and Dive, Divers Den's Aqua Quest, Blue Dive
Completely immerse yourself in the underwater world of the Great Barrier Reef with a diving tour that takes you into the depths of the Coral Sea.
Both Silversonic and Calypso Snorkel and Dive give you the opportunity to glide along the surface while snorkelling or dive deep after a lesson in scuba.
Both of these operators offer full-day tours visiting not one but three sites on Agincourt Reef, with the choice of diving or snorkeling at each one.
For beginners, book into a day trip with Divers Den's Aqua Quest and discover the Great Barrier Reef onboard their brand new luxury vessel that kicks up the comfort levels with an onboard shower, modern equipment and a bar and cafe.
But the perks don't stop there – you'll be diving from their exclusive mooring on the outer reef at Agincourt, St Crispins and Opal Reef.
This means no matter what time of year you go, you won't have crowds cramping your style.
You'll be given a briefing on the way out to the reef, and will be alongside one of their qualified divers at all times underneath the water's surface.
If you're after a more exclusive experience, Blue Dive is the way to go, offering the only privately guided dive tours in Port Douglas. Aboard Poseidon, you'll experience some of the most exclusive dive sites of the Agincourt Ribbon Reefs like Barracuda Bommie, The Nursery, Helms Deep and Turtle Bay.
If you're a landlubber through and through: Quicksilver or Aquarius
If you've seen Sharknado too many times and can't bring yourself to dip your toes into open waters, you can still experience the reef.
Quicksilver's Great Barrier Reef tour offers an underwater experience minus the water, in their semi-submersible boat and Underwater Observatory.
While others snorkel or dive, you can descend into the sea and explore the underwater oasis of the reef from the comforts of a dry seat (with dry hair, too, we might add).
With less people onboard there's no chance of people crowding your view as you smoosh your face against the windows and watch turtles, fish and coral float by.
If you'd rather stick to a tour above sea level and are more about the Insta-worthy views, spend sunset on the water with Aquarius.
Gliding through Dickson Inlet and across the Coral Sea, all you need to do is sip champagne as you watch the sun sink into the mountains of the Daintree Rainforest. Who said you had to be underwater to enjoy the reef?
If you want a birds-eye-view: GBR helicopters
For arguably the best view of the reef, skip the boat and head straight to the sky on a GBR Helicopter ride.
From 10-minute flyovers to a one-hour Ultimate Reef and Rainforest Explorer package, discover the blue hues of the reef without the goggles, snorkel mask or even getting wet.
And for the best of both worlds, GBR Helicopters team up with Quicksilver Cruises on a range of fly and cruise options that give you time to snorkel the reef and see it from above.
If you're on a budget: Ocean Safari
You don't need a high-roller helicopter budget to see the Great Barrier Reef. Memories of swimming with the fishies can be made for less than $150 with a Great Barrier Reef tour from Ocean Safari.
A quick 25-minute ride is all that takes to arrive at the vibrant marine environment of Mackay and Undine Reef.
All your snorkelling gear is included in the price, which also includes two hours of exploring, snorkelling instructions, reef presentations, as well as courtesy transfers and the boat rides.
Note: What you save in money you sacrifice in exclusivity - maximum numbers fly up to the 25 mark with this tour, meaning you'll have a few boat buddies for this trip.
If you're keen to learn about the reef: Wavelength Reef Cruise
It's one thing to see the reef but it's another to know exactly what you're looking at. If you're a budding marine biologist or simply love everything found under the sea, a Wavelength Reef Cruise is for you.
Visiting three sites, you'll learn from the marine biologist guides who provide commentary about the reef and the species of fish and coral you see below.
Afterwards, you can tune into a presentation about what you've just seen and ask any burning questions to delve deeper into your reef experience.
If you like to take your time: Divers Den
Time allowing, there's no better way to experience life on the reef than on a liveaboard with Divers Den.
While onboard their OceanQuest! vessel, you can snorkel all day and dive all night - trying first-hand their coveted night snorkeling and diving experience on the Great Barrier Reef when this World Heritage-listed wonder really starts to come to life.
You'll quickly forget about the mainland as you spend your days snorkelling and diving off your doorstep into your colourful backyard.
If you're after the luxury treatment: Flying Fish
Got the cash? Splurge on an exclusive trip to the reef for you and seven of your closest friends on a privately chartered yacht.
TM.Y. Flying Fish is a luxurious, classic white motor yacht packed with Insta-worthy potential and a casual helipad for late arriving guests.
Accommodating up to eight guests, you can chart your own course and stop to snorkel the reef at your leisure.
If you're after something slightly less rock star but still packing those exclusivity vibes, Indigo Port Douglas offers private charters for snorkelling day trips to Low Isles.
With a maximum of 12 passengers, you won't be bumping heads while exploring and you also have the freedom to wander the island when you need a break from the water.
Have you been on a Great Barrier Reef tour from Port Douglas? Share your story in the comments below.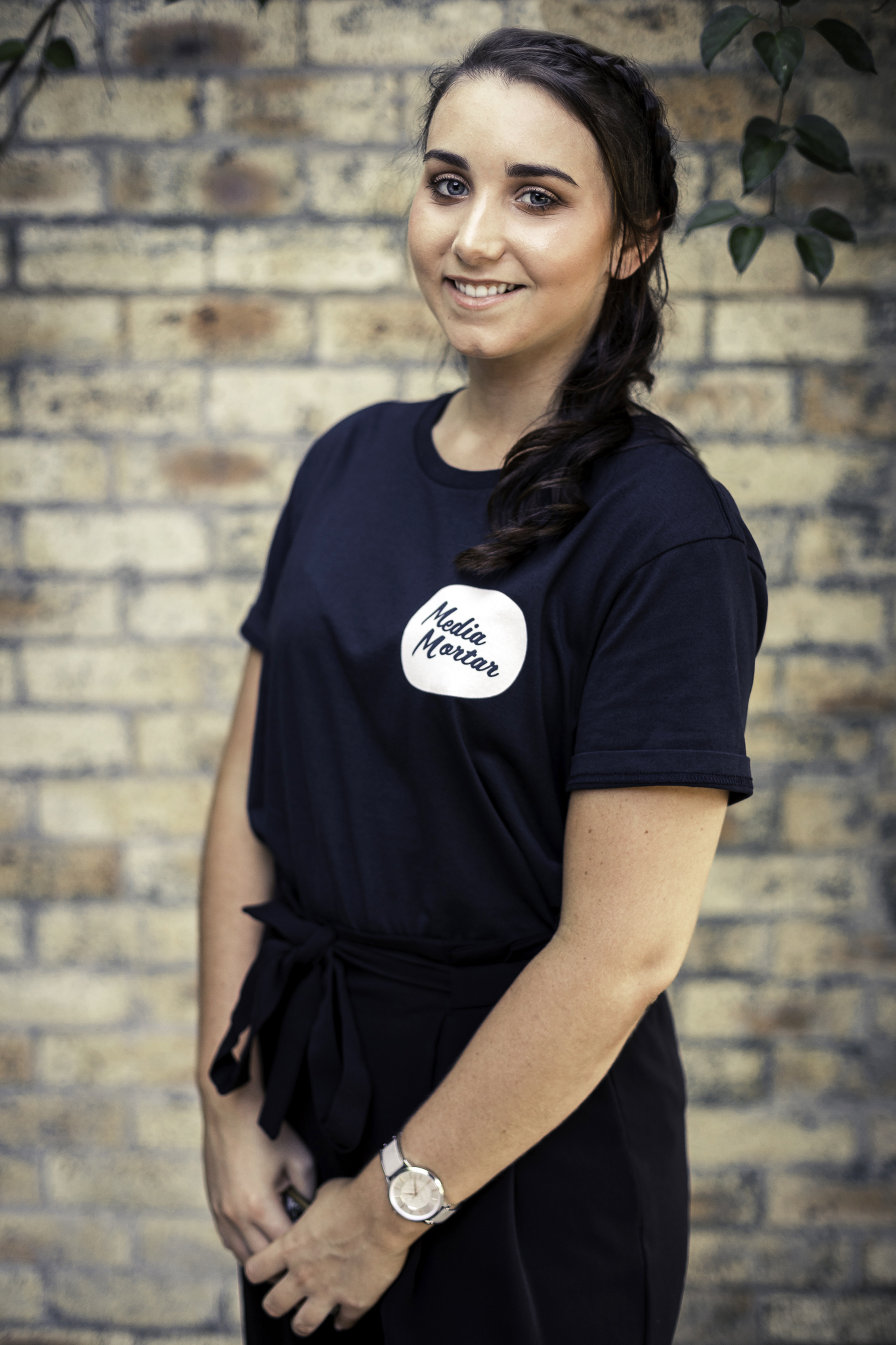 Despite moving to the big smoke of Brisbane after growing up on the coast of Central Queensland, Emily is still a small country town girl at heart. A lover of sunshine and all things sweet, on...